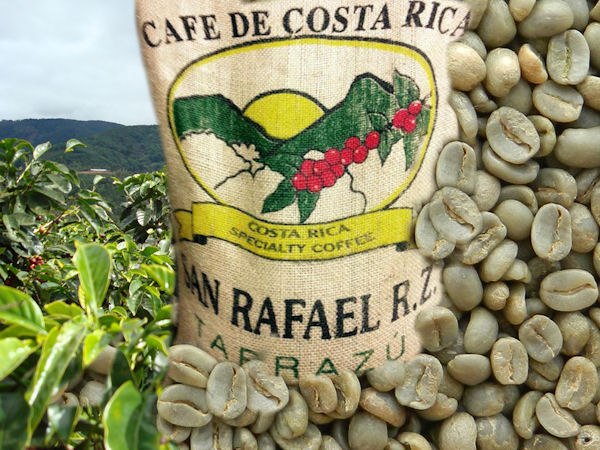 Costa Rica Tarrazu Coffee
Coffee Costa Rican coffee beans are considered among the best in the world. Tarrazú is thought to produce the most desirable coffee beans in Costa Rica.
Costa Rica has tough regulations expressly forbidding the growth of low quality coffee varieties. The quality of the best of these coffee beans can be quite amazing. The country also has the 'Specialty Coffee Association of Costa Rica', which is a collective of the best producers of Costa Rican coffee who control the export of the very best coffees available.
Tarrazu Valley arabica coffee beans are quite distinctive with a light hint of vanilla in the aroma. The flavour is full of caramel, fruit and brazil nuts – with a full body, great acidity, and a clean finish. This is a well balanced coffee.
Grown in the mountains of San Marcos Tarrazu in Costa Rica. A full bodied bean with a mellow taste and excellent acidity. A classic for anytime of the day.
This coffee works fantastically well in all brewing equipment, including espresso / cappucino machines, cafetiere pots, paper / metal filter brewers, and turkish brewers.
Visit Tibaagan Coffees store to purchase Costa Rica Tarrazu Coffee
Our Coffee is Roasted Fresh and Shipped to You Immediately!