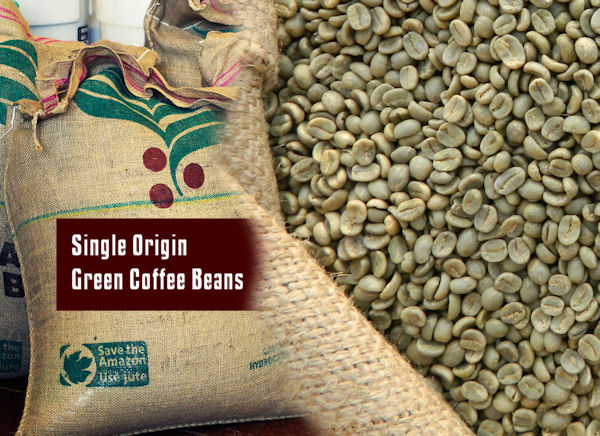 Green Un-Roasted Coffee Beans or Roasted Coffee Beans
Yes, you can become a coffee roaster at home for a minimal investment in equipment and in effort.
We will be happy to help you learn how to roast your own coffee beans if that appeals to you.
We  offer premium green unroasted coffee beans at competitive Canadian prices for the home roaster.
You can be assured that you are roasting and brewing only the highest quality Arabica coffee beans. They are the same coffee beans we roast and sell to our customers.
Check our websites Learning Center  and Blog for tips and trick on Home roasting  and Brewing your own coffee.
You may also order coffee beans roasted to your specifications or order unroasted green beans and roast them yourself –either way you choose to go. .
Green Coffee Beans are $8.00/pound. Contact us for Bulk Orders.
Our Coffee Beans:
Ethiopian Yirgacheffe
Kenya Tembo
Colombia Supremo
Colombia Supremo Decaffeinated
Peru FTO Apurimac
Brazil Serra Negra
Guatemala Antigua
Costa Rica Tarrazu
Nicaragua Diego
If you would like a different type of coffee bean, contact us and we will see if we can supply it for you.
Visit Tibaagan Coffees store to purchase Unroasted green coffee beans.
Our Coffee is Roasted Fresh and Shipped to You Immediately!