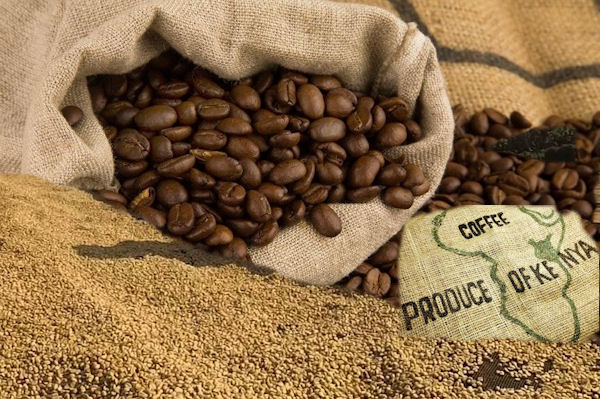 Kenya Tembo Coffee
Kenya began cultivating coffee for export in the early 20th century. In the short period since, its coffee has become one of the most sought after in the trade.
Kenya Tembo is big, bold and bright. It has a rich buttery body that holds up well to the powerful, bright acidity. It has distinctive cedar aromatics with a sharp grapefruit like citric acidity and currant fruitiness with notes of caramel. Crisp and complex with a balanced aftertaste. It's a wonderful coffee and easily meets the elevated standard for which Kenyan coffees are famous.
Kenyan coffees are prized for being big and bold, which is why they are consistently some of the highest priced coffees on the market. That said, unique flavour differences characterize beans from different regions in Kenya..
Almost all Kenya coffee is processed by the wet-process method. A slow tank fermentation of 2-4 days allows the beans to be fully separated from the berry before running them through the washing channels and onto racks for sun drying and regular rotation.
Visit Tibaagan Coffees store to purchase Kenya Tembo Coffee
Our Coffee is Roasted Fresh and Shipped to You Immediately!